We supply all types of food-grade salt. We also have several kinds of water conditioning salt & chemicals available.
Our core products are food-grade salt and water conditioning salt and chemicals. Each product is available in a variety of package sizes and is shipped from one of our distribution centers across the United States. See below for additional information about each of our products.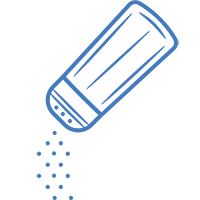 Food-Grade Salt
Below are some pictures and descriptions of the salt we carry/always have stocked. If you do not see the type of salt you are looking for, please call or e-mail us regarding what exactly you or your business is looking for. We do have on hand/stock other salt products but the products below are our most popular.
Contact us for assistance, pricing, and marketing information.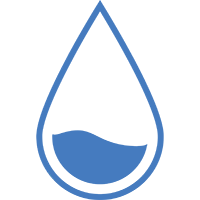 Water Conditioning Salt & Chemicals
In the beginning, Salco only sold salt for water conditioning. Now, we are one of the largest water conditioning salt distributors in Florida. We can provide you with a competitive quote on salt by the bag, palette, or truckload. Packaging for these materials ranges from 10-pound to 100-pound bags.

We also provide non-hazardous chemicals that are used in pools, construction, filtration, well drilling, sanitation and other settings. Packaging for these materials ranges from 10-pound to 100-pound bags.
Please check with us when you are looking for an water conditioning salt supplier or if you'd like more information about our chemicals, including availability and pricing.
distributing
our products
As an ICI Foods brand, Salco Salt has the ability to ship food-grade salt and water conditioning salt & chemical products all over the US. Hover over the map below to see where our distributors are located.
Click on the map icon to the right to view our parent company's (ICI Foods) distribution map. Salco Salt's headquarters will be marked with a seahorse icon.